Babylon Health
HEALTH IN YOUR HANDS
The phrase "the doctor will see you now" usually follows an unwanted wait. Babylon believe healthcare should be as on-demand as the rest of your life, as quick as a contactless payment and as simple to check as your online banking. It's an amazing ambition to create work for.
We pitched the idea of flipping common preconceptions of the healthcare experience and broadcast a simple message that your health shouldn't wait.
The campaign subverts well-known phrases and jumps on out-dated social memes to position Babylon as
the
contemporary version of healthcare - not
'we'll see you tomorrow'
but
'we'll see you now'.
It's all about putting health in your hands.
We're also delighted that besides small design tweaks, the work we pitched is the work that the world gets to see.
Selected Press
Campaign Live
Little Black Book
The Drum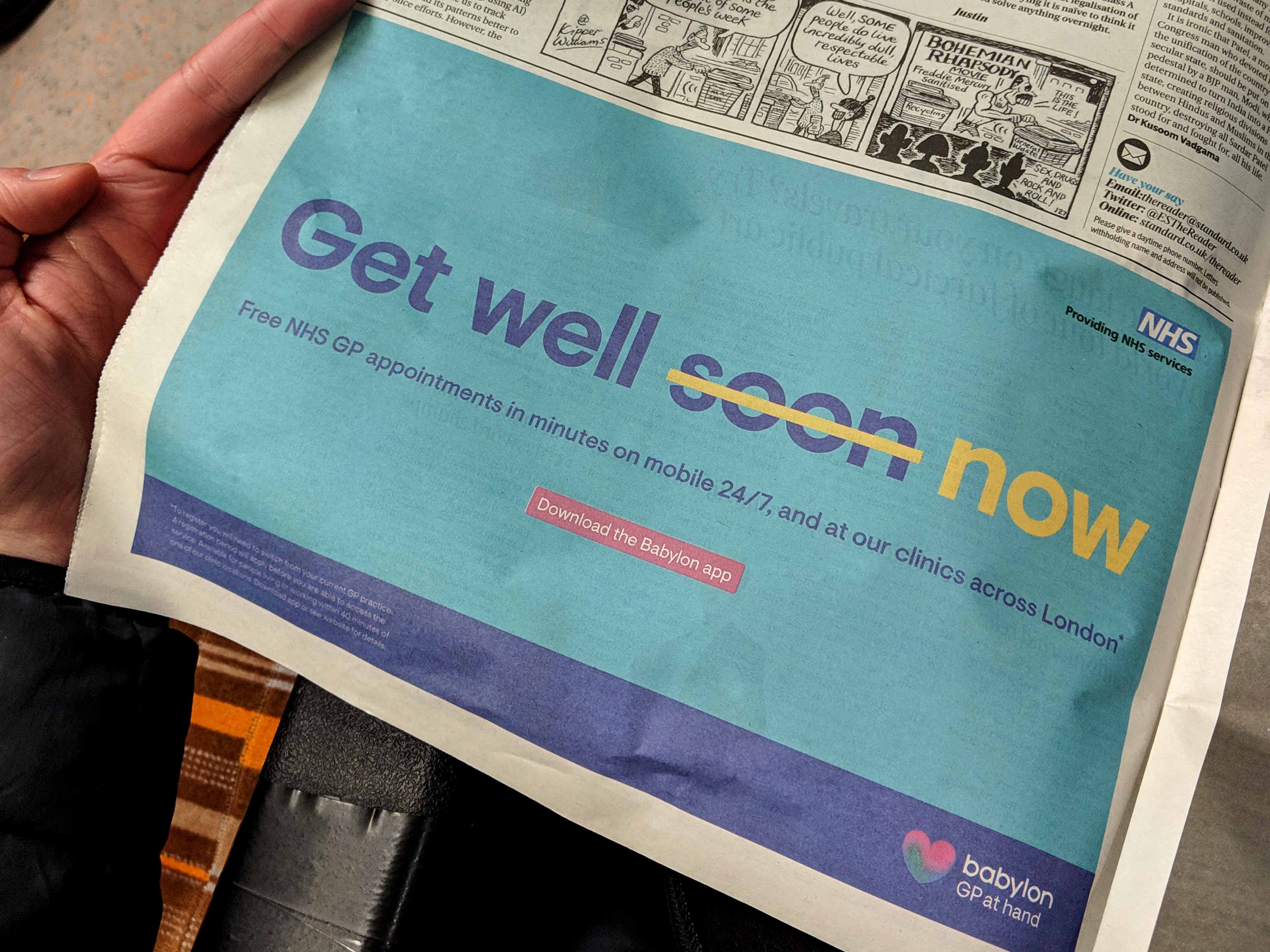 ---
William Millner & Tom Cleeland (2020) — London, UK